We currently have scores of budgies looking for new homes. Most of these are currently non-tame cage pets; however, with some work, they could become delightful companions. Or, with a buddy and large cage set-up, they can provide happy chirps to any house!
We've had several surrenders of large budgie flocks. This usually starts with a pair of budgies and uncontrolled breeding.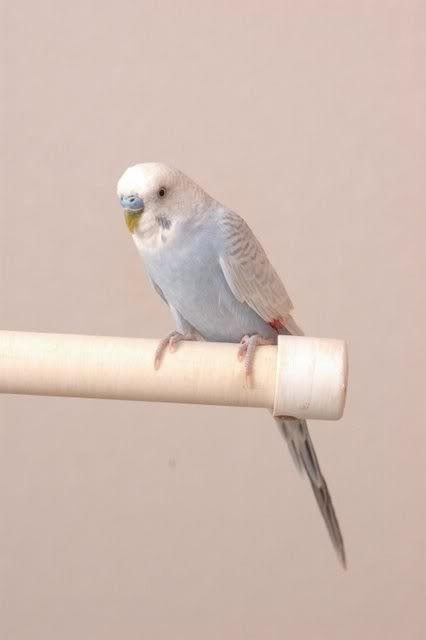 As we've mentioned so many times, budgies are truly underappreciated in the avian community. They are delightful little companions with wonderful personalities. Compared to larger parrots, they are relatively easy-care.
If you're interested in adding a budgie or two (same sex, of course) to your house, please stop by. We have many to choose from! Once you live with one of these little jewels, it's hard to imagine being without one. Their zest for life can brighten any day!