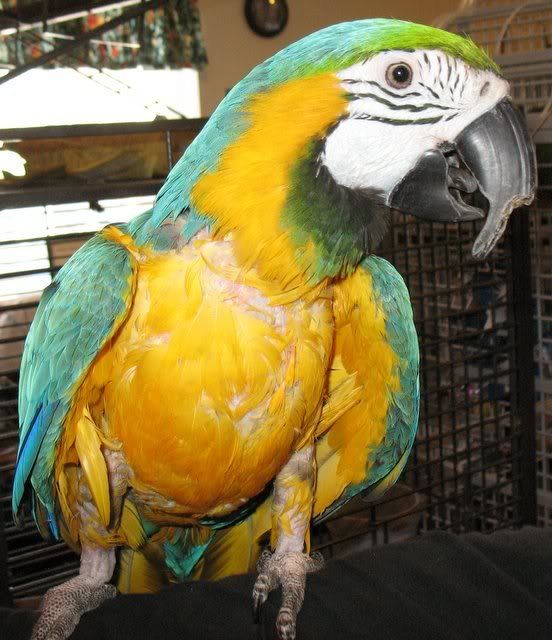 Buddy is a blue and gold macaw that was recently surrendered to CARE. He's still settling in at the Center and we are starting to see his true personality -- which is fantastic, so far!
As you can see from the picture, Buddy is slightly plucked. He also is missing part of his beak due to a fungal infection that he survived a couple of years ago. He is no longer sick, and his beak has started to grow back, although we don't know whether his beak will ever get to a point considered "normal."
Buddy was surrendered for noise reasons. Parrots are wild animals and in the wild, Buddy would have had to use his voice to communicate with macaws acres away. As far as we can tell, his vocalizations were normal macaw sounds, and nothing excessive.
We are looking for an understanding and patient home for Buddy. He may need additional vet care due to his beak (for example, trimmings).
If you'd like to adopt this guy, stop by to meet him and fill out our
Bird Wanted Questionnaire
!