Lexy is a 7 year old female eclectus that was recently released to CARE. We have done a complete vet workup, but all of her results were normal.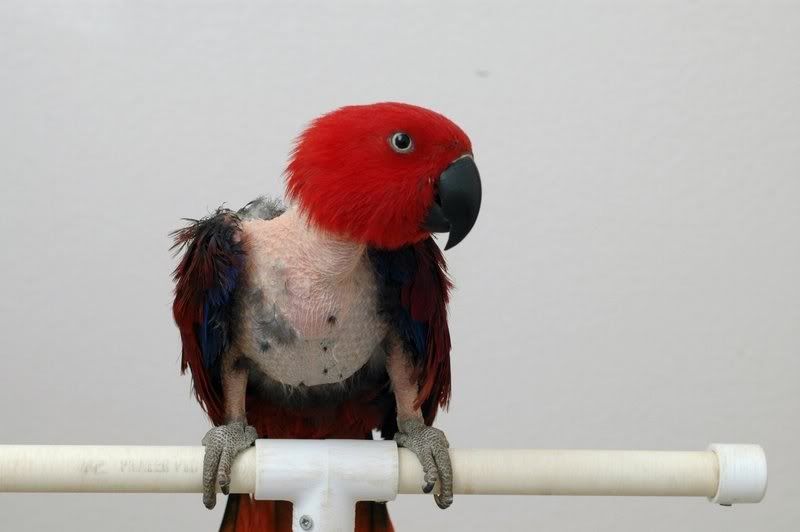 Our vet thinks she may have thyroid issues, so she will be going in this Friday for a thyroid workup. If that's the case and we get it under control, she may grow her feathers back.
Eclectus parrots can be difficult to properly care for in captivity. They tend not to do well on a diet of pellets and require a lot of fresh food.
Land of Vos
is one of the best eclectus website out there if you want to learn more about these magnificent creatures.
Lexy is not currently up for adoption, as we need to find out the results of her thyroid testing and work to transform her diet. However, she will be looking for a new home once her health improves.