As we mentioned in
this post
, one of the volunteers who was generous to help us out is
Amanda

Schlicher
who is a professional photographer! We are so lucky to have someone so talented help us out. She takes many of the pictures that show up on our
petfinder

page
(only the ones that look good!)
Here are some of the pictures she took last week. We're including them in a separate post since they represent what took place every day.
As we've mentioned many times, education is one of our biggest goals. We want young people to care about birds, to learn why they often don't make good companions, and to learn to properly care for the animals in their house.
Alice is an alumnus lovebird who is very gentle with children and loves the attention!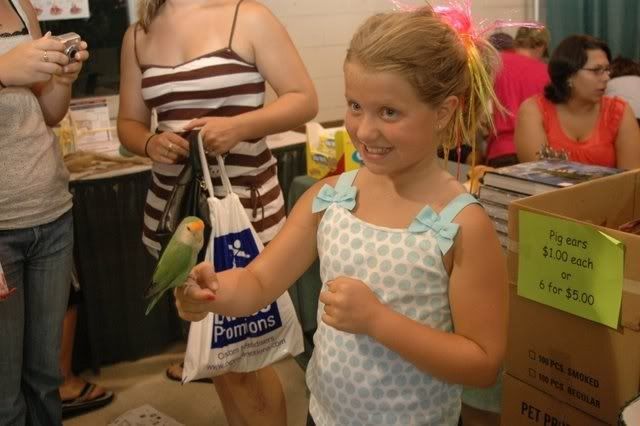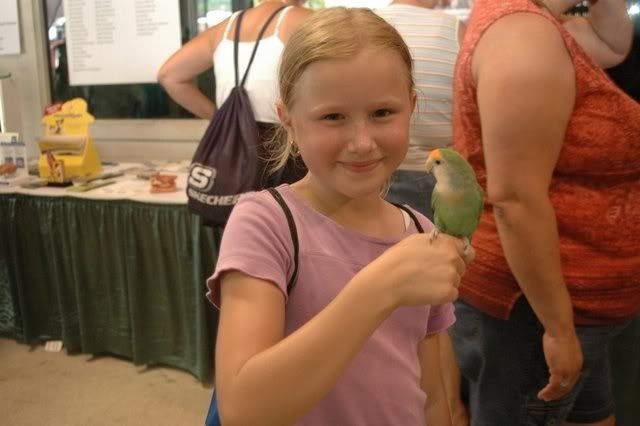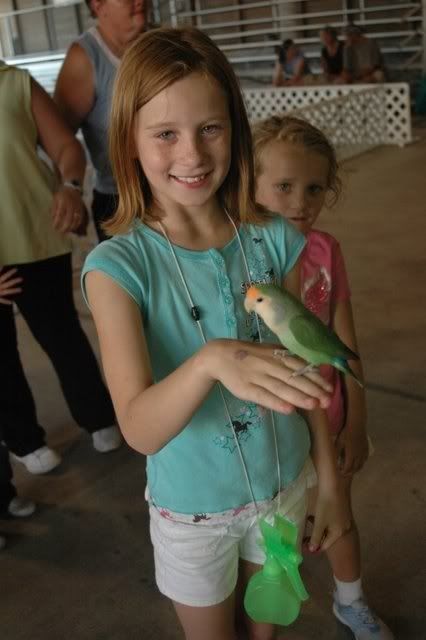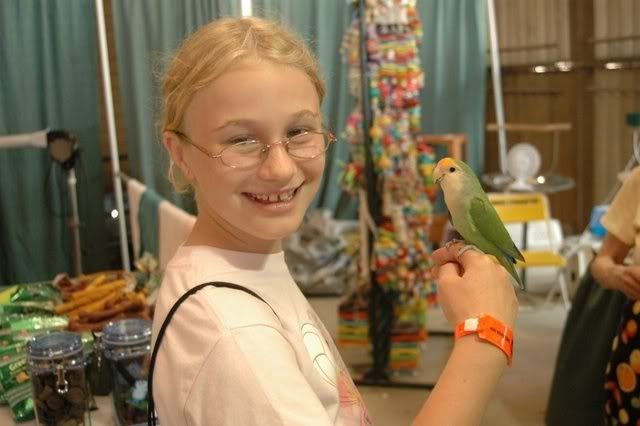 We did presentations every day, to educate people about the plight of captive parrots. Many parrots live in suboptimal conditions because very few people are willing and able to meet the nutritional, educational, environmental, and social needs of these highly complex wild animals.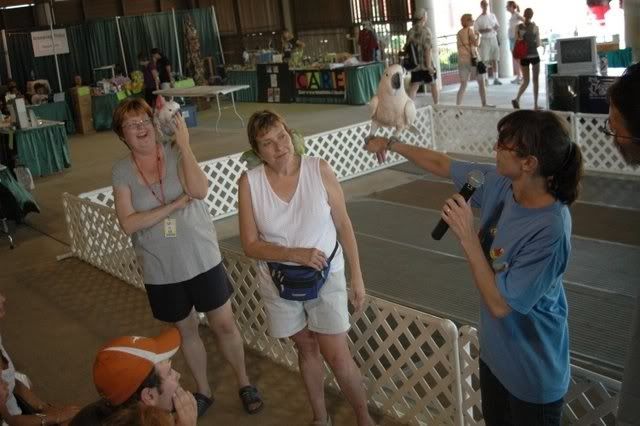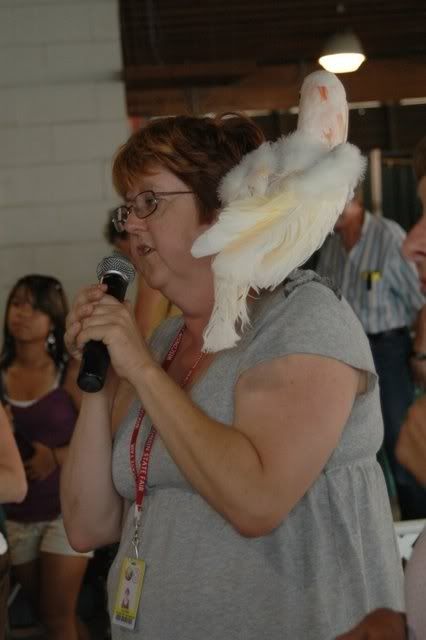 A few shots of people in the stands...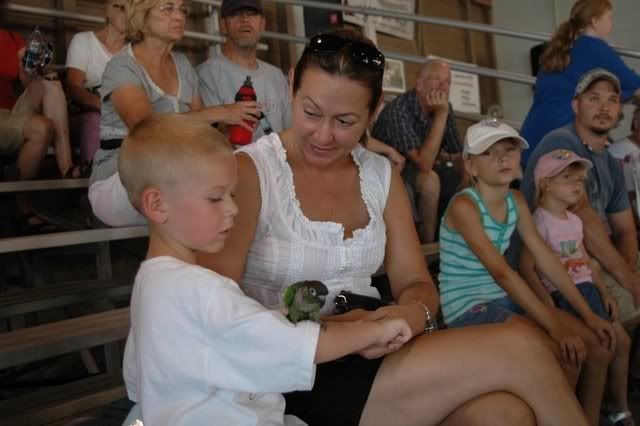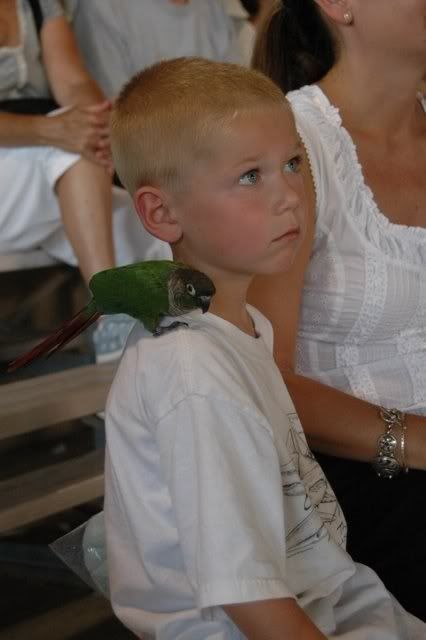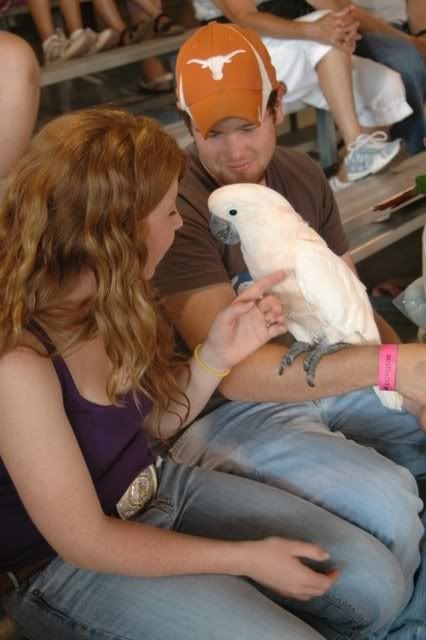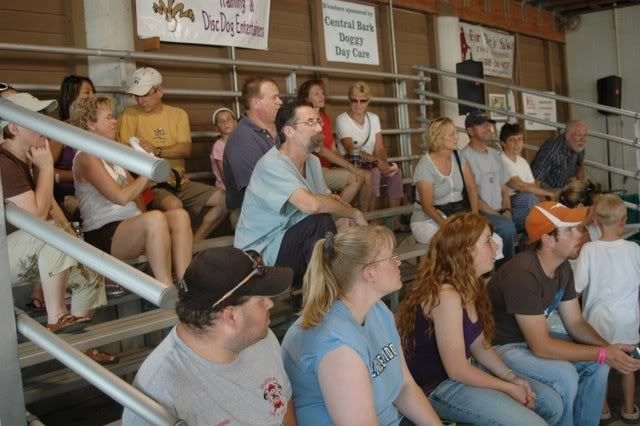 We were able to discuss different behavioral and nutritional needs one-on-one with people who already own parrots. We also had some posters so that people could visually see the plucking and mutilation these majestic creatures can resort to when they are unable to handle living in captivity.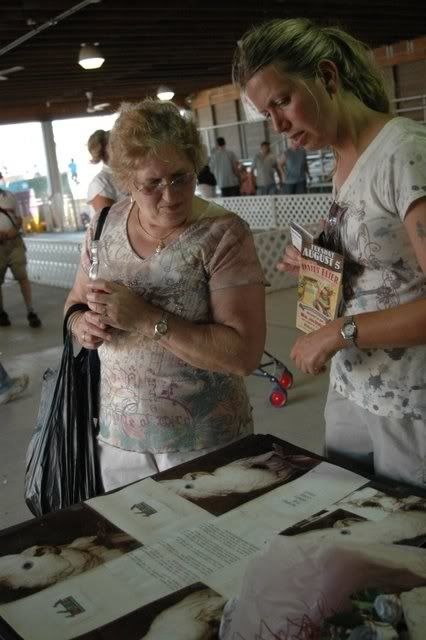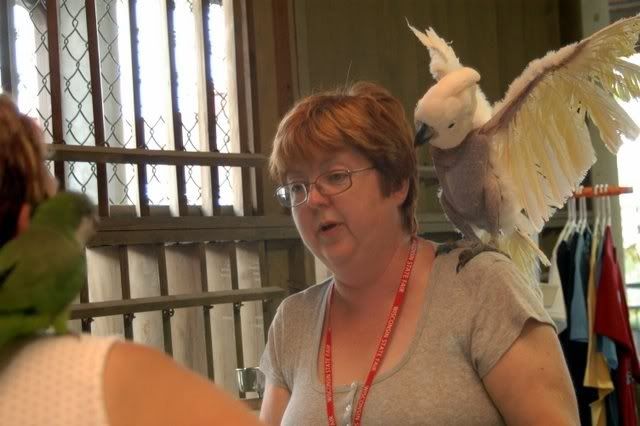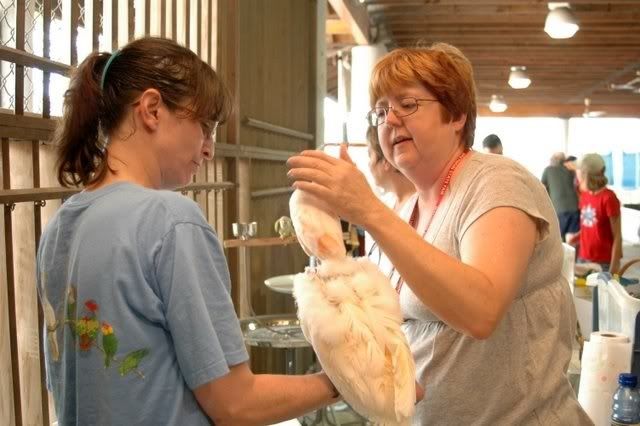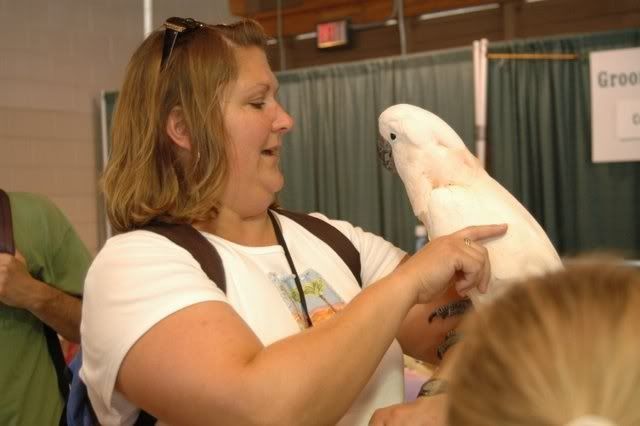 Here is Katie, one of our residents, enjoying a
scritch
. As we've mentioned before, we make sure that the birds are enjoying themselves and we remove them from the situation if that ceases to be the case.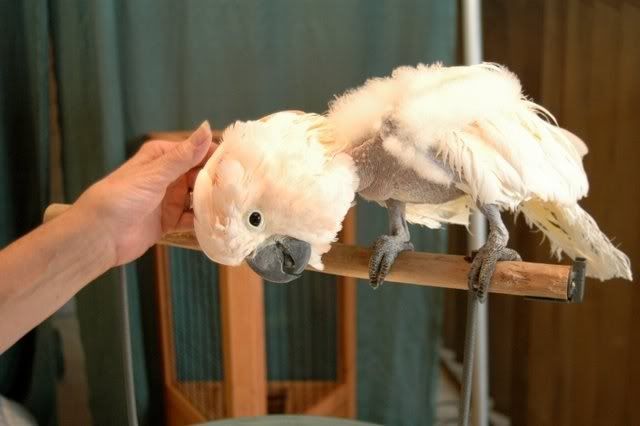 We hope to see you at our Center, or at the Fair next year!